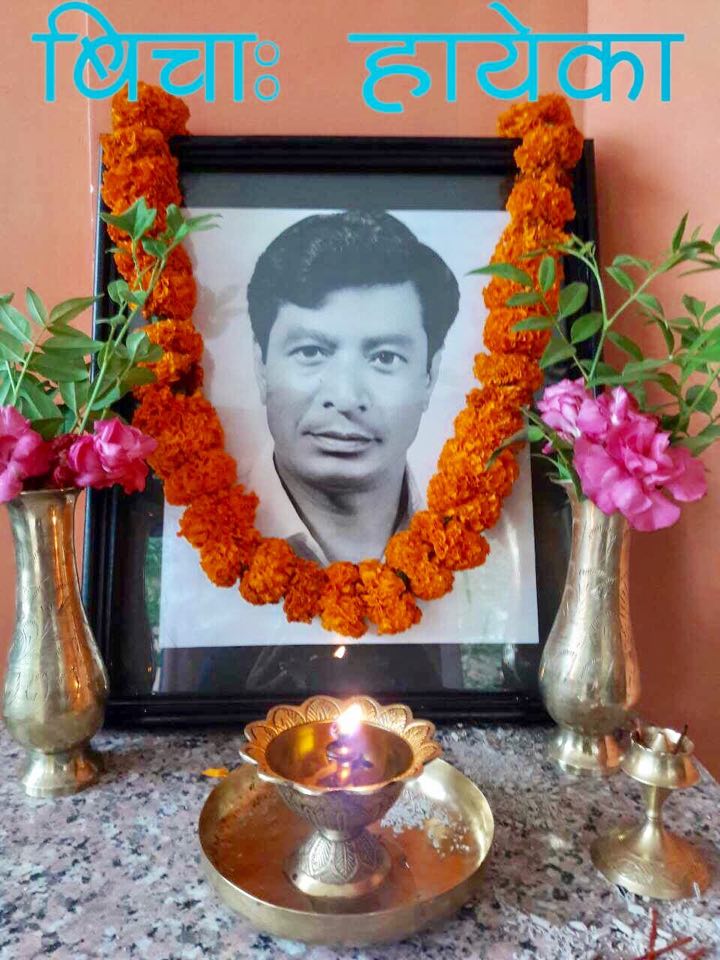 Dear NOA Life Members, Friends and Community Members:
The Newah Organization of America (NOA) families are deeply saddened to share the sad news of the passing away of beloved father-in-law of NOA's Past President Mr. Rajesh Shrestha, father of Mrs. Rohini Shrestha, Late Juju Bhai Shrestha at the age of 94 on Friday, June 30, 2017, at 7:56 am.
He is survived with wife Badri Kumari Shrestha, 3 sons, 4 daughters, 2 daughter-in-laws, 4 son-in-laws and 10 grandchildren.
We regret the loss of one of our own respected senior members of our community who touched many lives and contributed so much during his life.
Please join us to extend our heartfelt condolences and may God give Rohini and Rajesh the strength during this difficult time and continue to pray for the eternal peace of the departed soul.
Sincerely,
The Executive Committee
Newah Organization of America
Newah Organisation of America July 2nd, 2017
Posted In: News