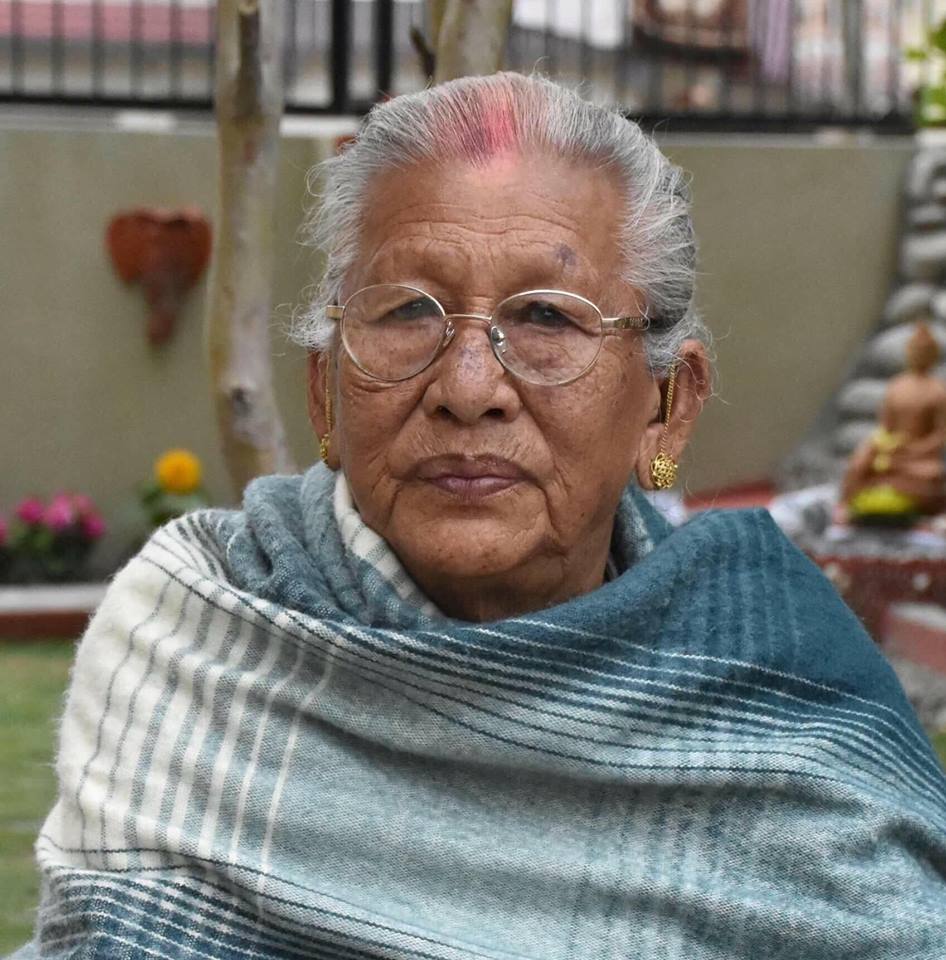 Dear NOA Life Members, Friends and Community Members,
The Newah Organization of America (NOA) families are deeply saddened to hear about the recent passing of Mrs. Purna Kumari Tuladhar at the age of 86 on Friday, January 12, 2018 at Dallu, Kathmandu, Nepal. Mrs. Tuladhar was the mother of Mr. Deepak Tuladhar, Founding Member of NOA and mother-in-law to Mrs. Kamala Tuladhar.
Mrs. Purna Kumari Tuladhar touched many lives and contributed to the community during her lifetime. She loved travelling and enjoyed attending many life event ceremonies for relative and friends. She was preceded in death by her eldest daughter, husband Sri Ram Tuladhar, and her eldest son-in law. She is survived by four sons and four daughter-in law; one daughter and son-in-law; 14 grandchildren and 6 great grandchildren.
Words are never enough to comfort the family during this grieving period. We take comfort in knowing that Mrs. Purna Kumari Tuladhar is now resting in the arms of our Lord. Our thought and prayers are with Mr. Deepak Tuladhar and his entire family during this difficult time.
Sincerely,
The Executive Committee
Newah Organization of America
Newah Organization of America January 24th, 2018
Posted In: News