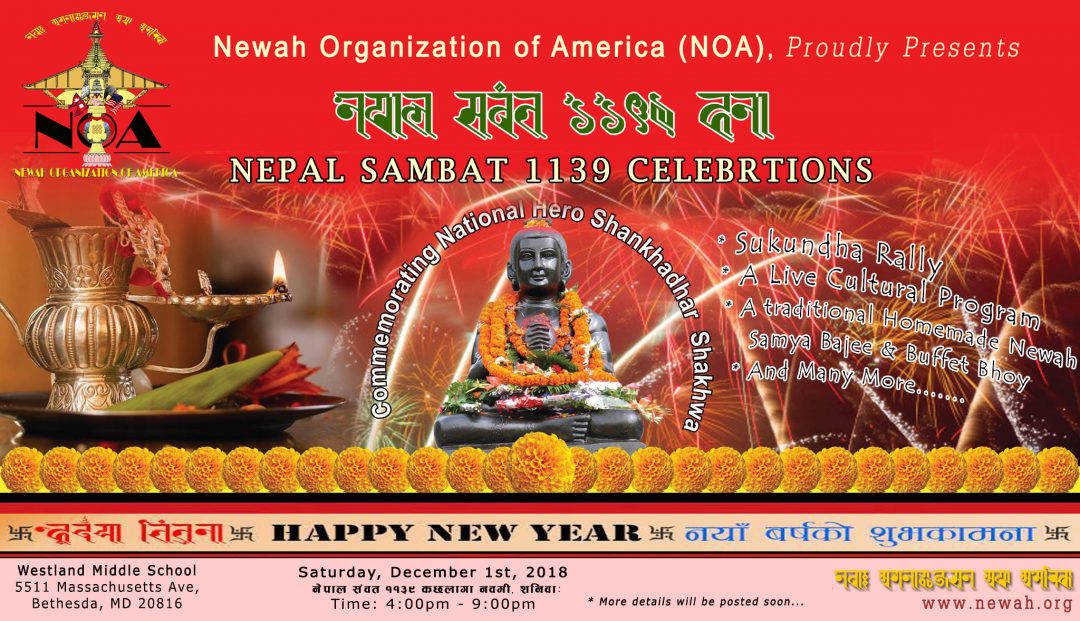 Dear Community Member Friends and Families,
Jwojolapa! Namaste!!
Wishing you all a Happy New Year – Nepal Sambat 1139!!!
The Newah Organization of America (NOA) cordially invite you to join with your family and friends to attend Nepal Sambat 1139 (the National Era of Nepal) celebration commemorating Legendary Shankhadhar Sakhwa. The program will begin with a traditional "SUKUNDA" procession.
Nepal Sambat is an indigenous creation of its legend and a unique calendar named after our country and a symbol of Nepal's glory, national unity and pride of all Nepalese people.
Thank you very much in advance for your participation and continued support to NOA. Please share this announcement with your friends and family!!
More details will be posted soon….
Subhaye – Thank you!
The Executive Committee
Newah Organization of America
Newah Organization of America October 31st, 2018