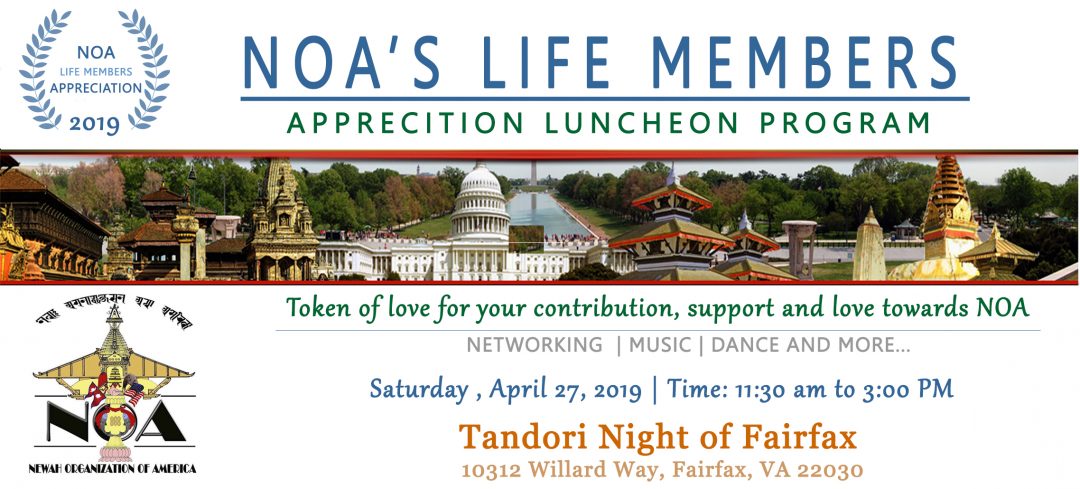 Dear NOA Founding, Life Member, Advisor, Executive Committee Members and Volunteers,
Jojolapa! Namaste!
On behalf of the Newah Organization of America (NOA), we would like to cordially invite you to its NOA's Life Members Appreciation Luncheon Program on Saturday, April 27, 2019 as a token for your contribution and support towards NOA.
This luncheon is an informal gathering and hope you will accept our invitation. Once again thank you very much for your continued support towards NOA's mission to preserve Newah culture, heritage, and language.
» Life members can bring guests at their own expense ($15 per guest and $25 for couple).
» Limited seats are available for guests on first come first served basis.
» Children under 10 are free
Please RSVP by Thursday, April 25, 2019
Sincerely,
Newah Organization of America-(NOA)
Newah Organization of America April 24th, 2019