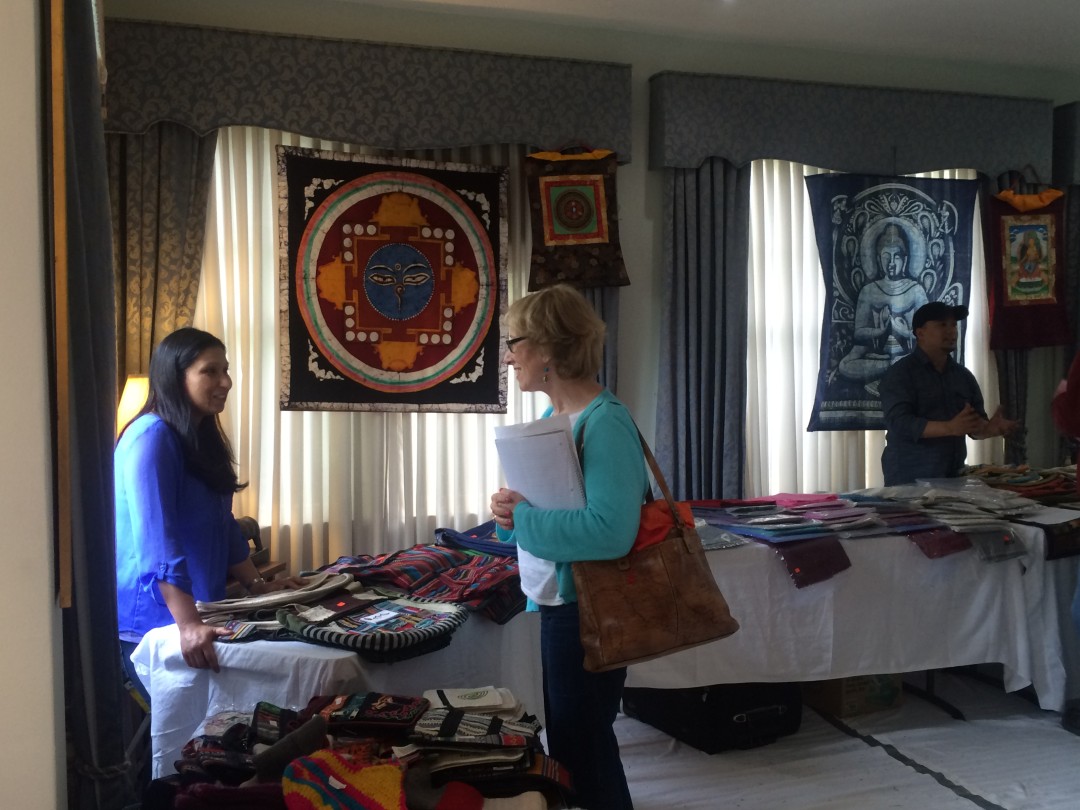 Dear NOA Life Members, friends and community members,
Newah Organization of America (NOA) is proud to participate on Saturday, May 7, 2016 at the Nepal Embassy's Resident in Washington, DC, Organized by Passport DC event "Around the World Embassy Tour". More than 40 embassies participated and open their doors to visitors. This year more than 2,000 visitors visited Nepalese Embassy. May is being celebrated as "Asian Pacific American Heritage Month" to commemorate the contributions of people of Asian and Pacific Islander descent in the United States. Embassy of Nepal has been participating at passport DC and other events since 2008 for the tourism promotion and cultural displays of Nepal.
NOA would like to thank you Past President Mr. Rajesh Shrestha who has been coordinating the Nepalese Arts and Handicrafts display, on behalf of NOA, since the beginning of the event. We would also like to thank you NOA Secretary Mr. Pushkar Prajapati and Mrs. Puja Shrestha for taking part as an exhibitor in the event.
The next event "The National Asian Heritage Festival" is being held on Saturday, May 21, 2016, 10 a.m. – 7 p.m. at Pennsylvania Avenue, NW between 3rd & 6th St. Washington, DC. The event is a street fair and a showcase of Asian art and culture, live performance by artists, Asian cuisine, a multicultural marketplace, cultural displays and interactive activities.
Please share this message and come with your friends and family to enjoy the day, support Nepalese Embassy and show our cultural diversity to the visitors. Please find more information in the link below: http://dc.about.com/od/specialevents/a/AsianHeritage.htm
adminnewa May 10th, 2016
Posted In: News