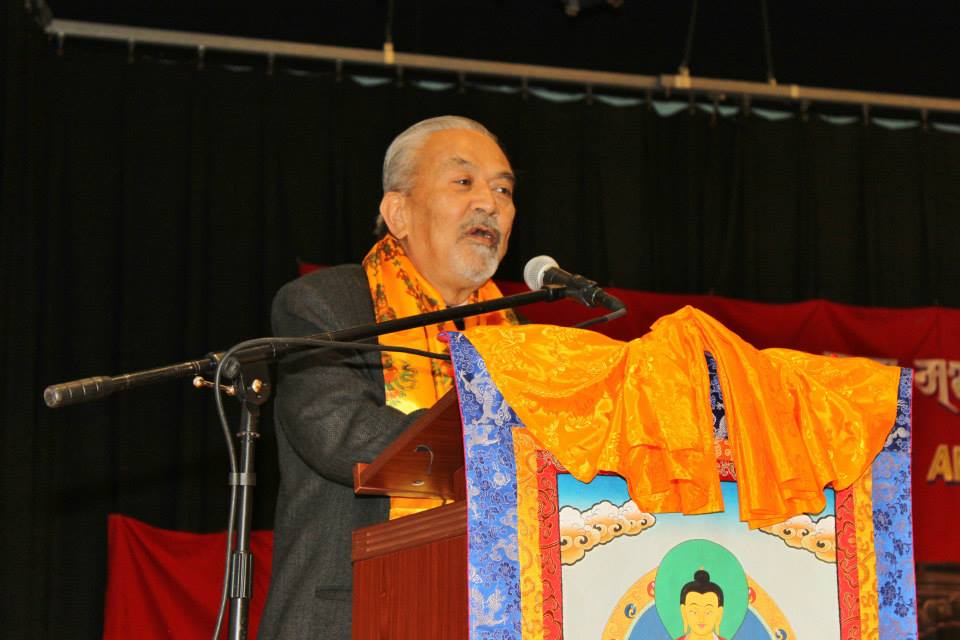 Dear NOA Life Members, Friends and Community Members,
The Newah Organization of America (NOA) families are deeply saddened to hear about the
untimely demise of Politician, Prominent Human Rights Activist and Writer Mr. Padma
Ratna Tuladhar at the age of 78 on Sunday, November 4th, 2018 in Kathmandu, Nepal.
Mr. Padma Ratna Tuladhar as a First President of Nepal Bhasa Manka Khala, an umbrella
organization dedicated to the development of Nepal Bhasa language and culture in Nepal
played an important role in advocating for linguistic movement and identity for indigenous
minorities and other oppressed communities. His tireless advocacy and movement resulted
in recognizing Nepal Sambat a national calendar and Shankhadhar Shakwa as a national
hero.
Mr. Tuladhar was an independent charismatic leftist leader who was fearless to demand
multiparty democratic system on the floor of then Rashtriya Panchayat as an elected
member. He has also served as the minister for labor and health. Mr. Tuladhar played a
vital role as a mediator and facilitator during Maoist's insurgency in ending the violence
and bringing them into the peace process & mainstream politics. His leadership and legacy
to create the Nepal Federation of Indigenous Nationalities (NEFIN) an umbrella
organization of all the indigenous nationalities of Nepal and unwavering movement was an
instrumental in ensuring an identity and inclusiveness in the new constitution of Nepal.
NOA was privileged to have Mr. Tuladhar as an honorary member and advisor. We were
honored to have him as our prominent guest speaker at NOA's 13th Annual Convention &
General Meeting held in 2014 and also privileged to conduct an interaction program with
Mr. Tuladhar in Silver Spring, Maryland on May 17, 2013.
Mr. Tuladhar is survived by his wife Mrs. Nil Shova Tuladhar, Mr. & Mrs. Srijan Ratna
Tuladhar & Mr. & Mrs. Sarwoyagya Ranta Tuladhar and Mrs. & Mr. Sunita Tamrakar &
Mrs. & Mr. Suninma Tuladhar.
Words are never enough to comfort the family during this grieving period. We take comfort
in knowing that Mr. Padma Ratna Tuladhar is now resting in the arms of our Lord. Our
thought and prayers are with his entire family during this difficult time.
Sincerely,
The Executive Committee
Newah Organization of America
Newah Organization of America November 8th, 2018
Posted In: News