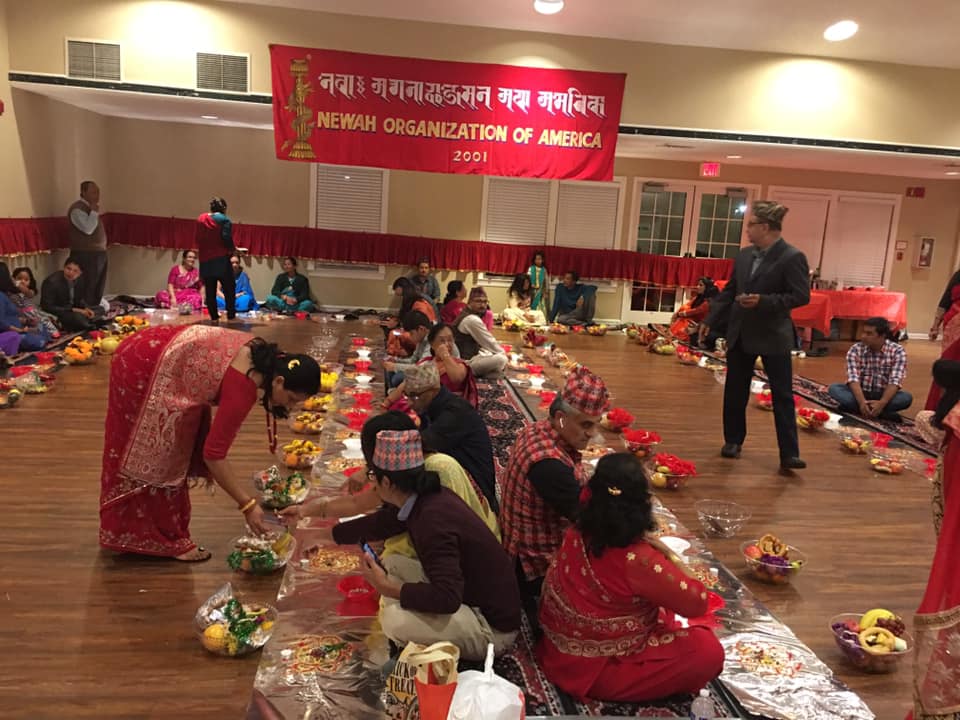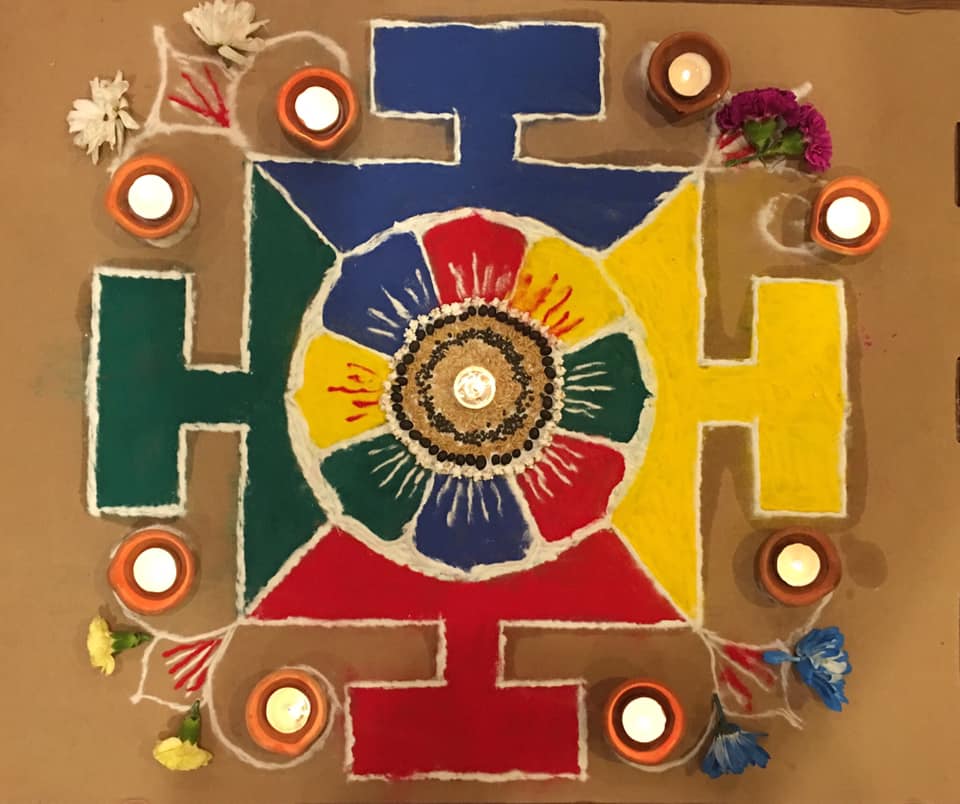 The Newah Organization of America Language Center (NOALC) celebrated annual ritual Mha Puja (inner worship) in the Manchester Community Center, Germantown, Maryland with presence of more than 100 respected Nepalese community members on Tuesday, October 29, 2019 This annual ritual ceremony performed on the occasion of Nepal Sambat (N.S.) 1140 marking the beginning of New Year day as per of lunar calendar which is uniquely named after the country and celebrated by Newah people in Nepal and abroad.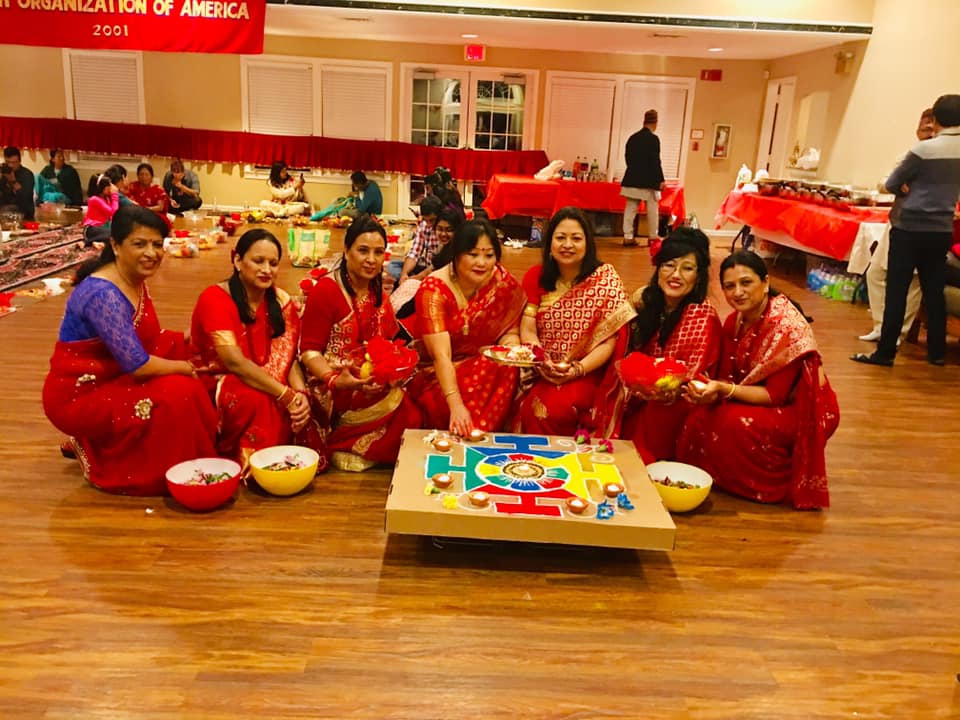 Mha Puja translates to "worship of the self" and believed to celebrate the spirit within oneself. The ceremony signifies an auspicious beginning of the New Year and invokes prosperity and longevity of participant. This ritual ceremony has been celebrated by the Newah people since Vedic Era. NOALC students initiated the preparation of Puja by making traditional mandalas completed with decorations. NOALC volunteers stride to make authentic Mha Puja Tantric Mandalas for the event which signification of the ritual items as elements element of Earth, Water, Fire, Air and Sky or Space.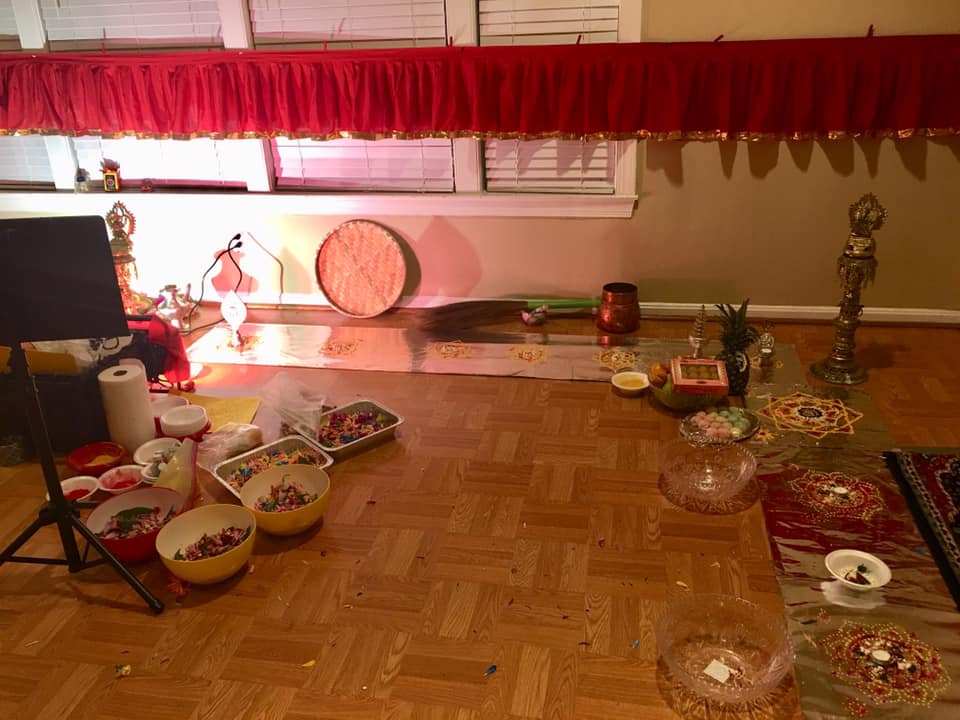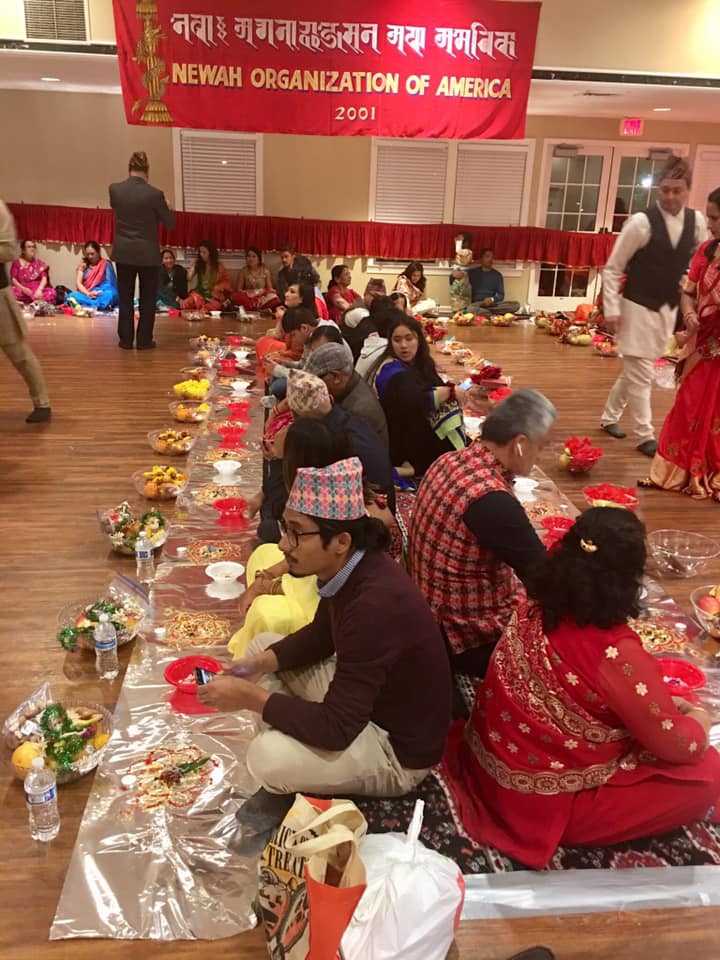 NOA Acting President Mr. Yagya Man Shakya welcomed and brief outline of Mha Puja tradition. Mr. Shakya also sincerely thanked all the participants and NOA Treasure Mr. Rajesh Lal Shrestha for venue & Co-ordinate event management, NOA Secretary Mr. Divakar Dhaubhadel for arranging Puja, NOA Executive Member Mr. Udaya Shrestha for food management of annual Mha Puja celebration. He also extended warm greetings on the occasion of Mha Puja 1140 and gratified this traditional celebration is being organizing since 2006 in Washington DC area by NOALC. NOA General Secretary Mr. Mahindra Pradhan has conducted annual ritual ceremony of Mha Puja this year following the script of publication collected by Nepal Bhasa & Cultural expert Honorable Dr. Satya Mohan Joshi and traditionally being commenced by the senior community member. A traditional Sagan ceremony was carried out and followed by authentic Jhoe Bhoye (Newah Cuisine). NOA takes great pride in preserving and Newah culture, traditions and values here in USA. NOA would like to extend sincere thanks to all participants and their families to make this event successful and to all volunteers who contributed their valuable time. The Mha Puja celebration was very festive moment to keep our culture & tradition alive and concluded with lots of wonderful memories.
Newah Organization of America November 14th, 2019
Posted In: News