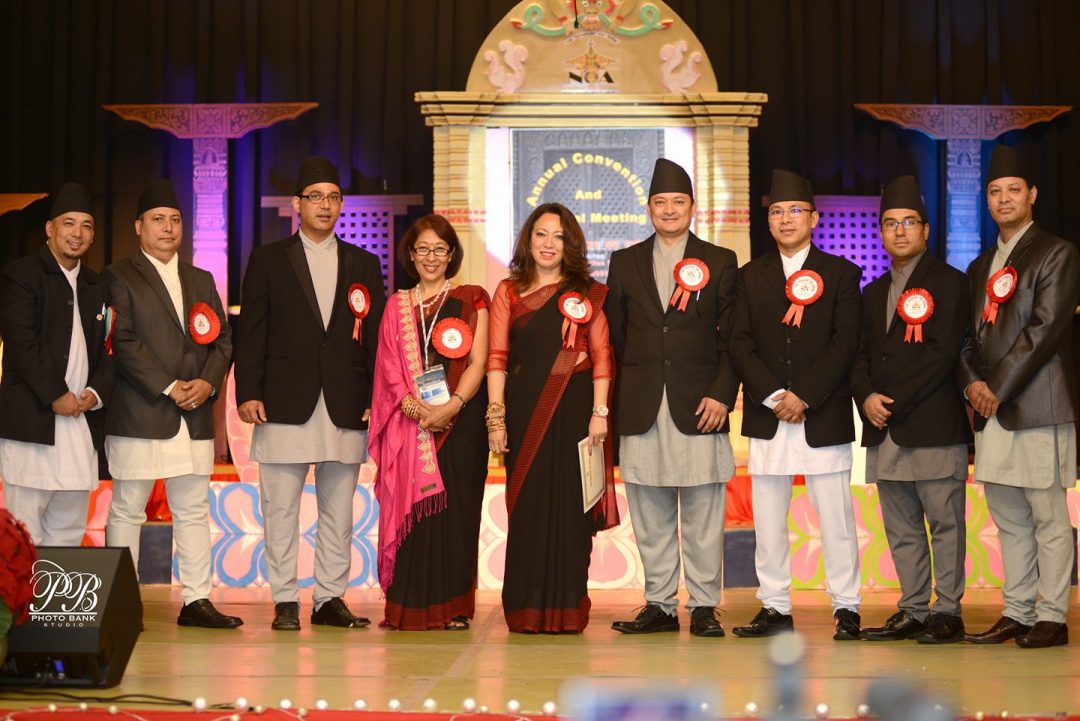 Dear NOA Friends, Families, Community Members & Well Wishers:
Jwajalappa!!! Namaste!!!
It is with great pleasure the Newah Organization of America (NOA) cordially invites you, your families and friends to attend its 17th Annual Convention and General Meeting.  This year's theme for this convention is "Newah Culture and Heritage – Empowering Women through entrepreneurship".
The Chief Guest for the event would be Ambassador H.E. Arjun Kumar Karki, Embassy of Nepal.
The Convention organized for this year is going to be interesting and informative.  Mrs. Ambica Shrestha, our Special Invited Key Note Speaker a renowned and prominent entrepreneur of Nepal.  Mrs. Shrestha is the President and owner of The Dwarika's Hotel known for its majestic architecture, use of traditional artifacts, artistic indoors and brilliant woodcarvings that reflects the Nepalese identity.  Mrs. Shrestha also serves as the head of Nepalese Heritage Society and Business and Professional Women Nepal and works to preserve the cultural heritage of Nepal and uplifting of underprivileged women.
Ambassador Scott DeLisi, former US Ambassador to Nepal, remains deeply engaged as the leader of Soarway Foundation, a 501 (c)(3) charity committed to working on behalf of the people of the beautiful country of Nepal.
NOA has the honor of having Mr. Anil Shahi from Nepal, a renowned music composer and fusion guitarist, better known to us as the "Sultan of Strings" performing at the culture program of 17th Annual Convention and General Meetings.  With Mr. Shahi we have Mr. Shyam Nepali in sarangi and Mr. Nhuchee Dangol in tabla.
NOA 2018 Convention and General Meeting will be an interactive and vibrant program.  We have talented and renowned artists from the DVM (District of Colombia, Virginia & Maryland) area, along activities for kids and culture shows by NOALC students.
All celebration is complete with traditional Newah hospitality and cuisine – Samay Bajee and Bhoye (Dinner).
NOA 17th Annual National Convention and General Meeting Details:
Date: Saturday, May 26, 2018
Venue:  South County Middle School, 8700 Laurel Crest Drive, Lorton, VA 22079
Time: 1:00 – 10:00 pm
Tickets: $30 at door; $25, Life Members and Student with ID, no charge for children 10 and below
Please visit www.newah.org and www.facebook.com/groups/newahs/ for more information.
Thank you in advance for your continued support.  Please bring your friends and families to this convention.  We look forward to seeing you at the convention.
Subaye, Bhintuna
The Executive Committee
Newah Organization of America
Newah Organisation of America March 20th, 2018
Posted In: News