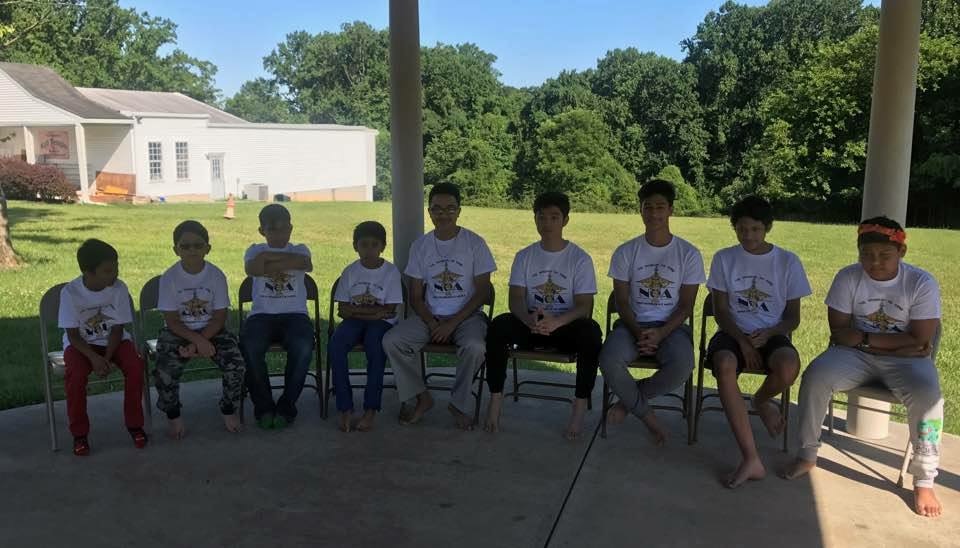 Dear NOA Friends, Family and Community Members,
Jwajalappa!! Namaste!!
Newah Organization of America (NOA) is pleased to announce its 8th Group Kayeta Puja (Bratabandha) Ceremony is being organized in Washington Kali Temple, 16126 New Columbia Pike, Burtonsville, MD 20866 on Saturday, July 14, 2018.
Kayeta Puja is a unique and very important religious ceremony in the life of young men milestone, it is considered the spiritual ceremony at beginning of manhood. The traditional Kayeta Puja rituals will be performed by renowned Newah priest and scholar Mr. Basav Rajopadhyay.
NOA continues to serve and facilitate our community in the United States through various Newah's religious, cultural and ritual events. NOA is organizing the Group Kayeta Puja ritual to help within the community. NOA welcomes your participation and involvement at this important ceremony of the life cycle.
Please complete the online form available at www.newah.org (copy attached for easy access) or contact following organizers for any assistance:
 Mr. Basav Rajopadhyay (basav@newaguru.com or 410-530-7312)
 Mrs. Babita Shrestha (bshrestha@ifc.org or 703-477-6920)
 Mr. Puskar Prajapati (pushbill@gmail.com or 703-270-8456)
 Mr. Sushil Lal Shrestha (sushillalshrestha@hotmail.com or 571-278-7702)
 Mr. Mahindra Pradhan ( mpradhan33@gmail.com or 301-821-2796)
 Mr. Rajesh L. Shrestha (rajeshlshrestha@hotmail.com or 301-905-7348
 Mr. Divakar Dhaubhadel (ddhaubhadel@yahoo.com or 301-355-8662)
 Mr. Yagya Man Shakya (yagyaman@gmail.com or 347-276-4846)
 Mr. Udaya Shrestha (shresthauk14@gmail.com) or 301-257-6305
 Mrs. Meena Pradhan (Munaandravi123@yahoo.com) or 443-604-0478
Yekko Yekko Subhaye and looking forward to see you at this event!!
Regards,
The Executive Committee
Newah Organization of America
Newah Organisation of America March 21st, 2018
Posted In: News